Hey everyone, Mod Knight here with another Top 5! Weapons, where would our heroes be without them? Luke Skywalker with his lightsaber, Harry Potter with his wand, Lara Croft with her guns! Every hero has something that helps them stand against the forces of evil! But some weapons stand a cut above the rest, so lets count down my picks for the top five Ultimate Weapons in video games.
#5- Edea's Fists (Bravely Default)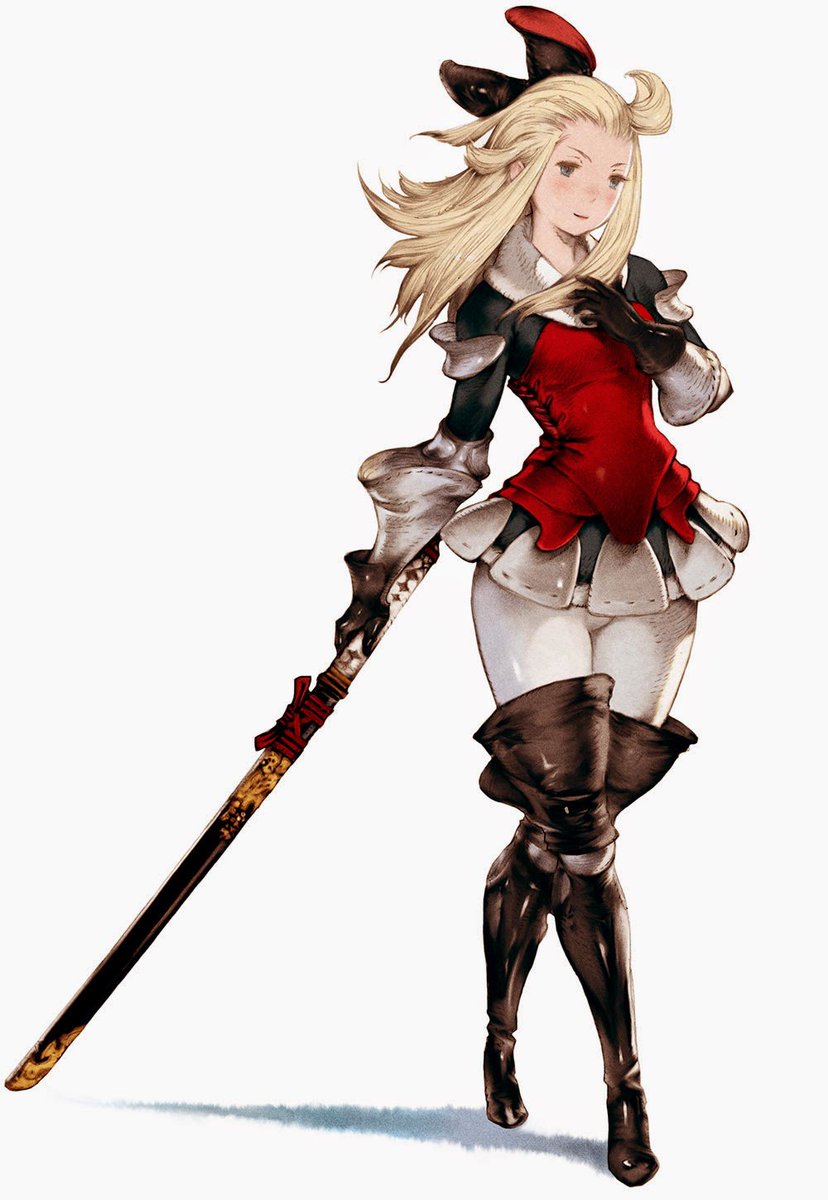 While not technically a proper weapon, by sheer numbers the strongest "equipment" You can have in the game is created by using the monk's "Natural Talent" and "Knuckle Lore" Skills, and with Edea's naturally high strength, equipping her with the skills and placing her in the pirate class creates a physical attack modifier that goes far beyond any weapon in the game! Honestly, this would be much higher on the list if it weren't for the fact that when using this combination, you cant benefit from armor at all, meaning that you trade defense for power.
#4- Dawnbreaker (Skyrim)
There's a lot of weapons in Skyrim which could compete for the title of "Ultimate." However, my vote falls to the Dawnbreaker, this holy relic of the sun is great against the undead, and there's NO shortage of the undead in Skyrim. So having the power to create huge, zombie and vampire repelling explosions (plus extra fire damage) makes the Dawnbreaker ideal in most situations!
#3- Ultima Weapon (Kingdom Hearts 2)
There have been several incarnations of the Ultima Weapon throughout the Kindgom Hearts and Final Fantasy series; however, overall, this is my favorite one! Requiring you to gather rare materials across the various worlds in the game, this weapon is definitely worth the effort; it has a huge boost to both your magical and melee power, plus providing an ability that makes your MP regenerate 75% faster!
#2-Master Sword (Breath of the Wild)
Of course, one of the most iconic weapons in gaming would make this list, and the incarnation of it Breath of The Wild is especially great! It serves as an endlessly regenerating weapon in a game where every weapon breaks. Not only that, but it's power DOUBLES when fighting against bosses and corrupted foes! It's especially cool considering that it isn't actually necessary to complete the game.
#1- Master ( Kirby & The Amazing Mirror)
Kirby games are known for their fun, quirky style and neat powers, and none shines quite like the Master power! This weapon is obtained from Meta Knight during the final boss battle, and can be used afterward by going to the main area. This is an especially cool ability because it can be used on any puzzle, breaking through tough blocks, smashing down pins and more, there's nothing the Master cant do!!