Hey there, Nasties! It's Mod Loser, Jackie, whatever you want to call me. And this Character Spotlight will be discussing a character that really grinds my gears! That character is Kairi from Kingdom Hearts. I'm certain that the initial backlash to this statement will be great, but allow me to explain why Kairi's character irks me so badly.
We've said it about multiple characters, and it applies here as well: Kairi is a Manic Pixie Dream Girl. She has barely any personality whatsoever other than smiling and wanting to see Sora and Riku, everything she does simply acts as motivation for the two boys, and her very existence is only to act as a plot point for Sora and Riku to chase after in the majority of the games.
A stellar example is Kingdom Hearts 1 where, quite literally, there is a scene where Sora sees Kairi in front of a portal. She calls out "Sora!" in a very melancholic, monotonous manner, before quickly being sucked into the portal, making Sora angry.  There was no actual dialogue, no evident threat, Kairi only appeared there in that very moment to motivate Sora and move the plot along.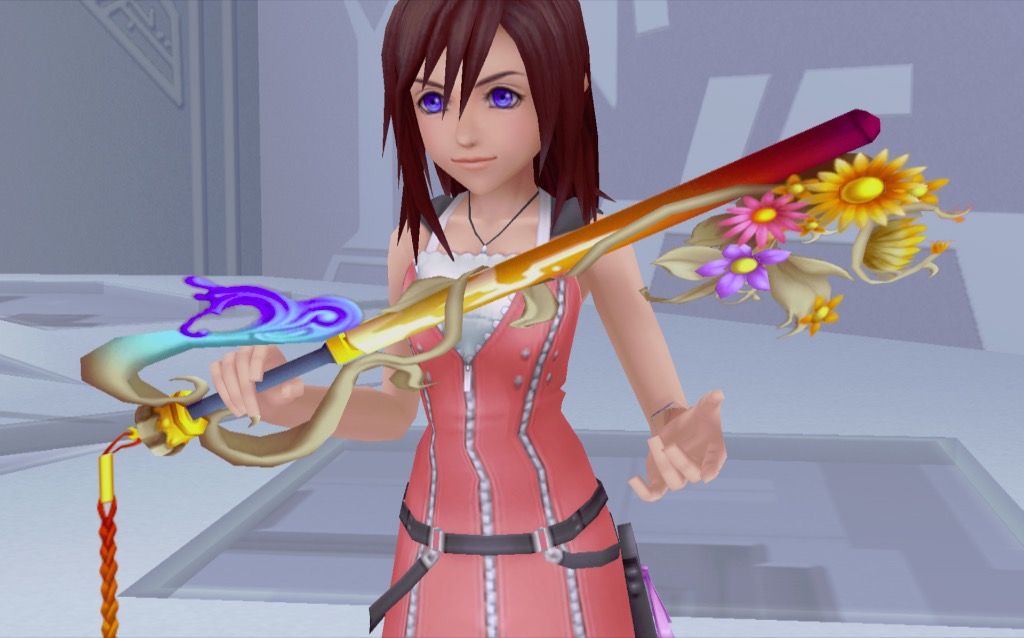 Similar situations, unfortunately, occur in Kingdom Hearts 2. Once again, Kairi exists as a method to move the plot forward even near the end of the game when Riku makes his appearance. She approaches Riku, currently in a black cloak, and asks if it really is him. The hood of the cloak comes down to reveal Ansem's face, yet clearly being controlled by Riku. Any character could have made that reveal, but Kairi had already been shoe horned into the love interest slot, and as such was used to create an "emotional moment."
Kairi has potential, but ultimately it has been wasted. What do you think, Nasties? How do you feel like Square Enix could have taken better advantage of Kairi's character to make her something great? Tell us in the comments below!
This has been Mod Loser–Jackie, whatever you want to call me–signing off!