Hey, Nasties! It's Mod Loser, Jackie, whatever you want to call me, and today I'd like to talk about the new Squid-Kid Icon from Splatoon 2, Marina. While yes, the pop stars in Splatoon 2 don't do too much involving the story, its more about what Marina represents and why I believe she was a very good addition to the game. It comes all the way down to representation, and with the team harping on that a lot, this made me ecstatic.
Marina being a person of color as well as considered to be a gorgeous, amazing pop idol in the world of Splatoon is empowering to women of color. For a long time in American and European culture, the standards of beauty were exclusive to anything but white people. This is why when a black Barbie doll was released, there was a massive response because that meant little girls of color could feel beautiful as well.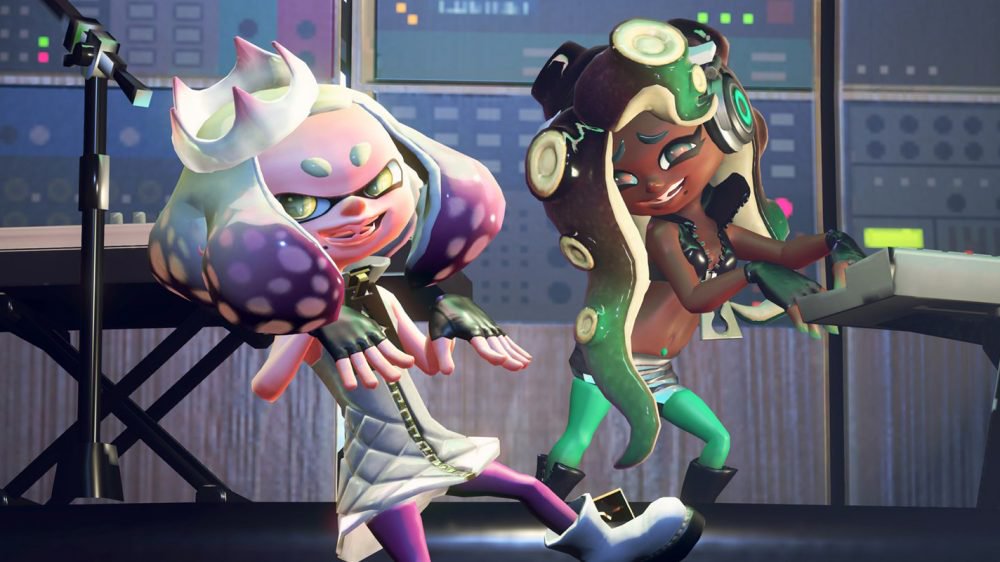 How does this relate to Marina? Truth be told, its a similar effect. Marina is the fan favorite of the new Squid Sisters, has the most fan art drawn of her, and garnered attention from the entire community when she was shown off. This is significant because this also means that the community of gamers are also accepting of a POC character, as well as regarding them as gorgeous or desirable. At the same time, Marina is also frequently shown to frequently enjoy participating in the games of Splatoon, as she announces new maps and modes.
Marina may be aesthetically beautiful, but also confirming her desire and love of the activities in Splatoon make her more than a pretty face. It gives her a sense of personality, and encourages women of color to get involved in the game.
---
Thanks for reading even if this statement was a bit short, Nasties! This has been Mod Loser, Jackie, whatever you want to call me, signing off!