Hey there, everyone! Mod Knight here to talk about an amazing game with you! This time, I'm talking about Dream Daddy! If you're unfamiliar with it, Dream Daddy is an LGBT dad dating sim in which you play the part of a dad dating other dads! It's already an amazing concept and the game follows through flawlessly on it's premise; not only that, but it's full of incredible characters, deep, emotional stories, and lots and lots of dad jokes.
So! What's the Number 1 thing that makes, or breaks a dating sim? Well, it's the characters, no doubt. The cast of Dream Daddy is not only diverse, but super lovable, too. One thing I really enjoy about the premise of a dad dating sim is that that means that there are kids involved, too! Not only are the dads excellent, but the kids range from adorable to hilarious. Speaking of kids, we mustn't forget the most important character in the game. Her name is Amanda, she is your daughter and you. WILL. LOVE. HER.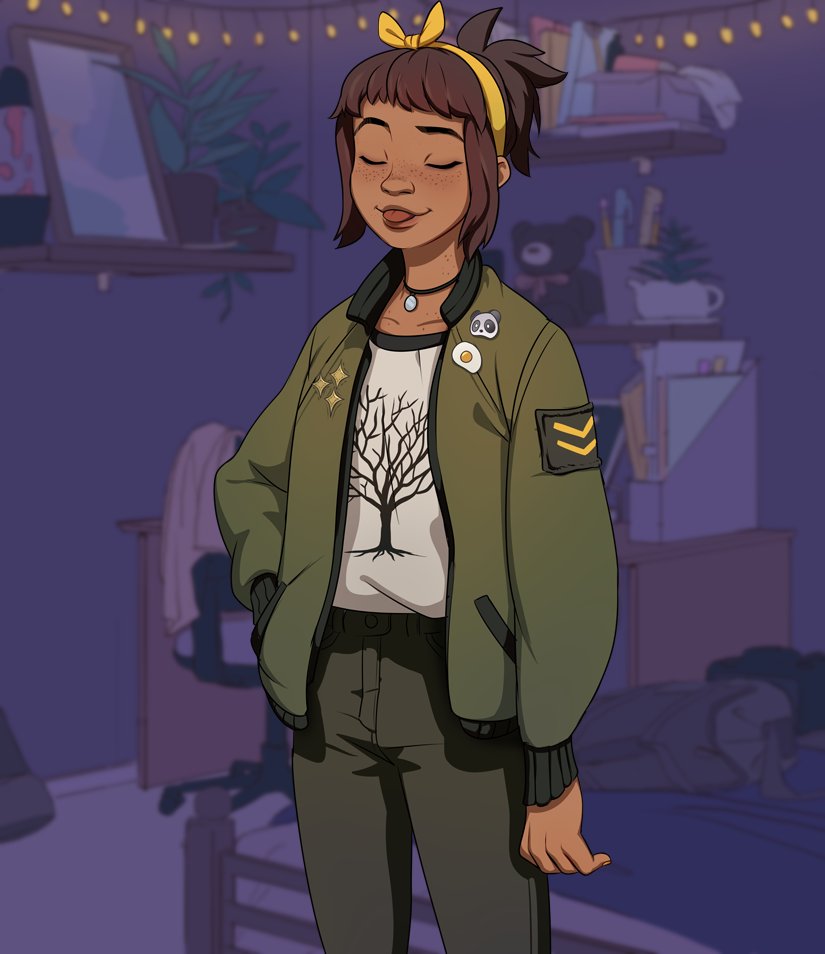 I mean, you're her dad; it's your job. But also, she's an amazing girl who will pull on your heart and never let go. The story and writing for her do an amazing job of pulling you close to her extremely quickly, and really make you feel involved and concerned for her! Of course, being a dad isn't easy, and the game does a great job of replicating the struggle.
Of course, we cant just spend the whole time talking about Amanda (though I could write a whole article on her). Because the game is dripping with amazing characters, especially in the dad department! From the sweet and nerdy Hugo, the brawny and boisterous Brian, and the cool, gritty Robert, every dad is an amazing character with their own story, interests and personalities.
One thing that I especially loved about the game is that, with many dating sims, it's easy to get a handle on the characters quickly and understand their entire personality at a glance. Dream Daddy's love interests, however, continually reveal layers of themselves that you'd never have guessed just from looking at them! And each layer only serves to make you love them even more because you get to know them not only as a romantic interest, but as a friend!
One othe
r thing I enjoyed was the level of diversity the game included! Despite being a men focused dating sim, it still is chock full of interesting female characters, not to mention POC, bi, and trans representation! The game does an amazing job of showing the diverse spectrum of people in the world, even though it's a simple game set around suburban America.
Also, you get to build a dad-sona and that's awesome.
Overall, Dream Daddy absolutely blew me away! I've yet to cover everything I have to say about the game, however I think I'll go more in depth on certain topics in future articles, as this is a game I'd like to cover thoroughly!
---
Thanks for reading everyone!