Mod Aria's Back! This week I'm taking the reigns on our popular Tropes in Gaming segment, and I've decided to talk about a trope that everyone knows, but didn't exactly know the name of it. This trope is dubbed "The Fanservice Pack", and it is quite common in the video game industry. Particularly, this trope is quite common among fighting games, as you can tell by the flagship image of Soul Calibur's most recent rendition of Sophitia. But what is The Fanservice Pack? I'll tell you, but get ready to say an audible "Ohhhhhhh!".
The name of this trope is a bit strange, but oddly appropriate. The Fanservice Pack, in essense, is the idea of characters becoming more and more attractive as a game goes on. However, this trope mainly centers around the progression of female character measurements. As a game series follows this female character, her secondary sex characteristics will change to make her appear more desirable. Sometimes it's a chance it clothing, sometimes it's not. Typically, it is denoted by a drastic, yet steady, increase in chest size. But enough beating around the bush, right? Video game companies just want these girls boobs to be bigger than they were.
Where can you see this? I counter with: where can't you? Let's look at Sophitia. Compare her Soul Calibur 2 sprite to her Soul Calibur 5; can you honestly say that nothing has changed? Oh yeah, there's change. A couple cup sizes worth of it. Mortal Kombat, BlazeBlue and Tekken are also perpetrators of The Fanservice Pack. Because of the regular installments of the series, the excuse "Time is passing, a woman's body changes" is easy to use as an excuse to up the fanservice for these female characters.
But fighting games aren't the only victims. The Fanservice Pack can be seen in JRPGs like Final Fantasy X-2 and the Final Fantasy XIII installments as well as The Neptunia series and even Pokemon. Western games, like Mass Effect and The Elder Scrolls series, don't dodge the The Fanservice pack either. Now, male characters can also be affected by The Fanservice Pack, but the effect is nowhere near as drastic or frequent. As I said earlier, The Fanservice Pack is not necessarily a change in body, but also a change in clothing or hair design. Male video game characters often see new outfits as a series goes on, and they can sometimes be more revealing than before. Whether or not this is actually fanservice is debatable, but that's a topic for another time.
So this trope can be a bit of a toxic one for gamers; there are some obvious and some not so obvious reasons. At the center, the reason why this trope is toxic is that it is blatant hypersexualization of female video game characters. There is a stigma in gaming that we are only just now starting to move away from: in order to be a strong fighter, a woman must be physically appealing.
This argument falls apart in so many areas; the definition of physically appealing is dynamic, the phrase "physically appealing" usually comes along with an addendum of straight, cis males, and the argument itself is nonsensical. A woman's beauty and sex appeal does no way correlate with her athletic prowess. Breast size does not equal a stronger punch. An hourglass figure does not mean she can dead lift a car.
Nevertheless, it is the true heart of this trope that forces sexist notions on gamers: that the kind of transition these games are showcasing is a natural one. This goes for women and men too. Bodies come in all different shapes, sizes and skin tones. We should accept that our bodies are wonderful things, and that they are wonderful no matter what they look like. Having women grow three cup sizes in a matter of two games that take place within a few years of each other is absolutely unrealistic. And no excuse can justify it.
Take our poster girl today, Sophitia. It's easy for people to say that her breasts have steadily enlarged because she had children. People know that having children can increase a woman's breast size. But that argument is weak at best. Enlarged breasts is not the only sign of former pregnancy, nor would the increase in size be so dramatic. Everyone knows why Sophita was changed. The same goes with men's bodies and their musculature. You don't get ripped just by practicing martial arts. There's way more to bodybuilding than just working out.
The first step to recovering from this idea that excuses can justify sexualization in the media is acknowledging what is happening. These fictional characters are being hypersexualized in order to appeal to their audience. Some people like curvy women with large breasts, some people like beefcake men. And what I'm about to say might blow your mind, but follow me on this: to an extent, I don't have a problem with that.
Let me explain: there's nothing wrong with catering to your fans. There's nothing wrong with embracing your sexuality. You're attracted to what you're attracted to. You should embrace that. If fanservice is harmless, then there's nothing wrong with sexy girls in bikini's or cute boys in suits. Does that mean fanservice can't be harmful? No. Fanservice can be harmful in numerous ways.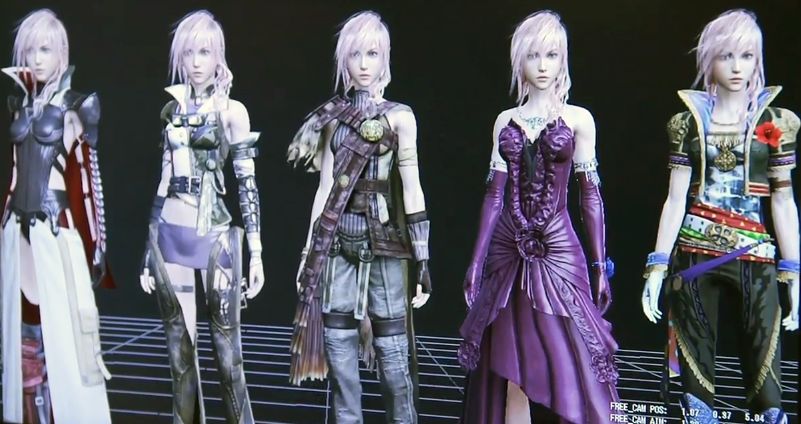 Forcing others to partake in sexual gratification via sexy fictional characters is wrong. Destroy the idea that everything must be sexual. Secondly, fanservice can be harmful because of unrealistic expectations it enforces on human bodies. Remember that these bodies are fictional for a reason. Do not hold others to standards that they will never be able to meet. Thirdly, justifying one type of fanservice while condemning another is not fair. Claiming that Sophitia's huge chest is acceptable but a topless Kilik is not makes you no better than a child who didn't go to a birthday party because they didn't like the cake. The world does not revolve around you.
The Fanservice Pack isn't necessarily a trope I think should be completely eradicated from the media. However, I think that we as gamers and creators need to take a step back from fiction and learn what we need to do to make this right. Stop making excuses for fanservice, don't force others to consume types of fanservice they detest, and realize that fanservice can be okay if it's not appealing to you. And, most importantly, separate fiction from reality. The sooner we can do that, the sooner we can all learn to love our own bodies. And appreciate fictional ones, too.
---
Thanks for reading this article and please continue to support NWG! Until we meet again!