Mod Aria's back! Since the HD Remaster of Final Fantasy 12 has recently hit the shelves, I thought I'd take the chance to have a brief feminist discussion about the game. I've played many a Final Fantasy in my two and a half decades, and to say that Final Fantasy 12 is a treasured memory of mine would be…an exaggeration. The game just cannot compare to any of the others in the franchise for a myriad of reasons. But does it hold it's own under scrutiny of my feminist lens? Come along with me and see!
The first to know is that a point of frustration in Final Fantasy 12 is the situation involving who is considered to be the "real main character" of the game. I usually see fans argue between four characters, but the typical argument is against Vaan (who Square Enix identifies as the main character) and Ashe (who the story really focuses on). The point Square Enix argues is that the story is told from an outsider looking in; a good example of that in another piece of fiction would be Nick Carraway from The Great Gatsby.
The difference between Nick and Vaan, however, is that Nick has the opportunity in the narrative to actually talk about his own feelings about the situation. Vaan hardly ever comments on what's going on, shows no kind of growth from the events of Final Fantasy 12 and is only really tied to the story by the flimsiest of fringes. All in all, it feels more like he was tacked on at the last minute. His character is not whole in comparison to some of the others. And a main character that does not feel whole in the sense of creation does not make for good story telling.
So why then, is Ashe not the main character? She is the one leading the party; it's her that makes a difference in the world. We see her struggle with her own personal demons while confronting the antagonists of the game itself. She's dynamic and interesting. She has all the markings for a great protagonist. Yet the representative for Final Fantasy 12 is Vaan. What happened here?
Let's take a step back for a second and talk about another Final Fantasy in a similar situation: Final Fantasy 6. When you ask a fan of Final Fantasy 6 who the main character is, usually the answer is immediately Terra. But, Terra is only the the titular lead of the game. That's right. Square Enix has stated that, technically, there is no real main character of Final Fantasy 6. Terra is simply the poster girl for the game. This situation is quite an odd one considering how beloved Final Fantasy 6 and Terra are. And it's even more interesting to compare the situations in Final Fantasy 12 with Final Fantasy 6.
If the stories focus around these fantastic women, why are they not considered the leads? Why give these weak responses when the status of central protagonist is called into question? Two even more pivotal questions arise: Is this considered bad writing? Did gender come into play when making these calls?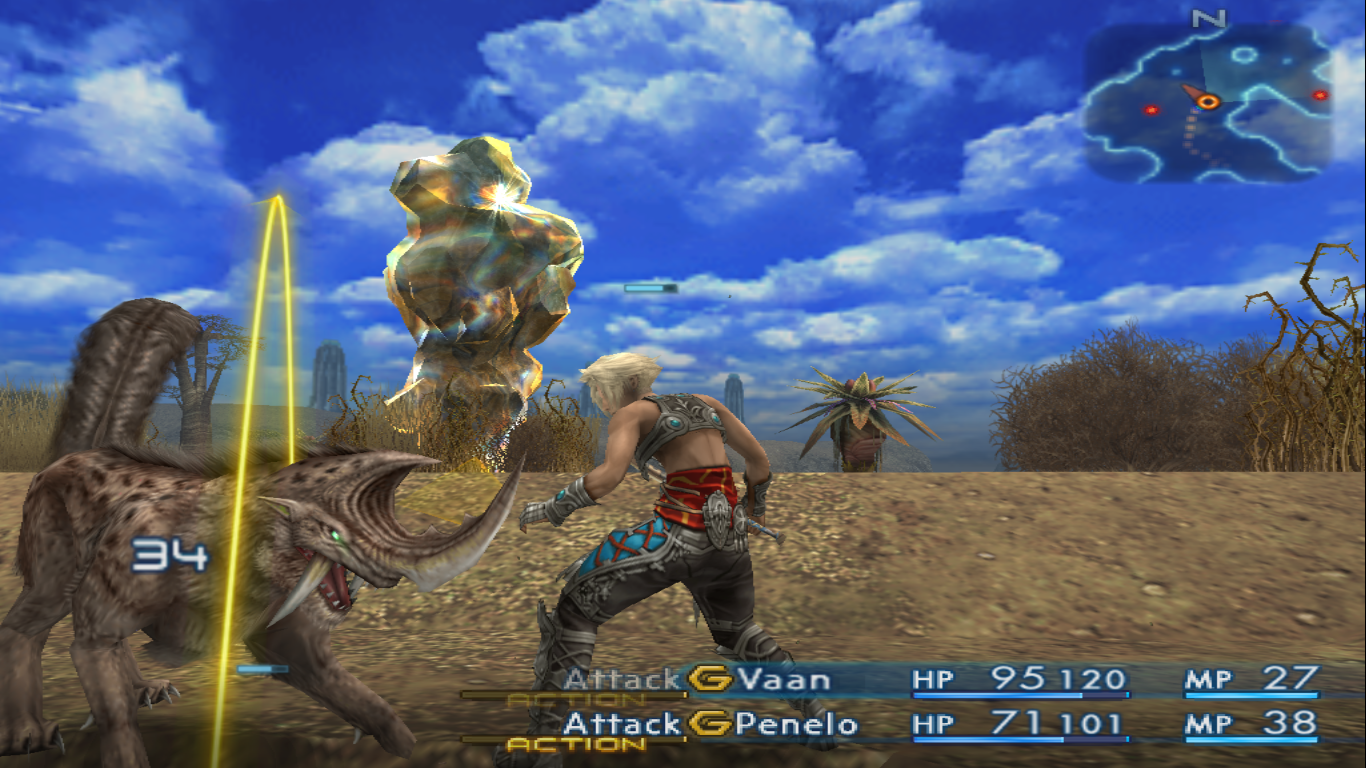 I'm going to give my own personal opinion to answer these questions, but I'm going to do my best to support my answers. Let's start with the second question first: did gender come into play when making these calls in Final Fantasies 6 and 12. The answer is a resounding "Yes!" from me. These games were created in the span of decades where gaming marketing was heavily targeted towards male gamers and young boys. Naturally, playing as a character that shares your gender helps you relate better to that character. Hence why there are so many classic games with controllable male characters.
And I hear you already; "Final Fantasy is turn based! You control all the characters!". Yes, but that doesn't really dismiss my point. Final Fantasy 6 claims there is no main character, so it's an easy claim to make when you can control all the characters despite the default sprite falling to Terra. Final Fantasy 12 is in an even more interesting situation, as the game isn't fully turn based. Not only that, but the camera fixes on the lead character in the party. Vaan is also the default map character. Final Fantasy 6 is taking the focus off of Terra, and Final Fantasy 12 is putting the focus on Vaan.
So, my point still stands. I think that Terra being denounced as the main character of Final Fantasy 6 and Vaan being appointed as main character of Final Fantasy 12 was a marketing attempt to get the game bought by male gamers.
The first question is also easily answered by me: "Is this bad writing?". Frankly, yes. Saying Vaan is an "outside looking in" main character when he is so horribly created comes across as just pretext. Square Enix had to create a crappy DS sequel of Final Fantasy 12 in order to force that reality down their fans' throats. Vaan isn't experiencing the narrative, he's watching it. And any attempt to tie Vaan into the story was terribly done. So, when push comes to shove, I think Final Fantasy 12 was not well written.
Final Fantasy 6's writing hasn't really come into play here, I just think Square Enix's marketing team is a bit sexist.
So what can you take away from this article? Mainly, that game companies need to let female characters be the main characters of a game if they're really the main character. Inventing some dumb reason why they aren't when it's clear that they are is no longer acceptable in 2017. Game companies need to stop forcing every story to star a male character in order to sell a game. It's sexist and unacceptable.
The market is not the same as it was in the 80s, 90s and even the 2000s. More women are playing games, and therefore more women deserve the see their gender well represented in a story. The gaming climate needs to adjust, or we will see the fall of beloved game franchises like Final Fantasy. Only time will tell.
---
Thanks for reading this article and please continue to support NWG. Until we meet again!